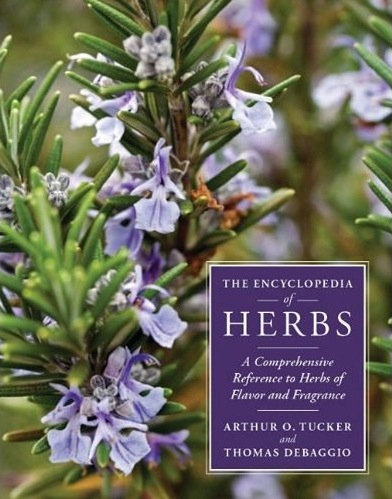 The Encyclopedia of Herbs: A Comprehensive Reference to Herbs of Flavor and Fragrance
By Arthur O. Tucker, PhD and Thomas DeBaggio

This meticulously researched compendium provides every aspect of growing, identifying, harvesting, preserving, and using more than 500 species of herbs. Thorough profiles provide a plant's botanical name and family, whether it is an annual or perennial, its height, hardiness, light requirements, water consumption, required soil type, and pH. The often fascinating history of the plant, the chemistry of its essential oils, and its culinary, landscape, and craft uses are also included, as is advice on how to propagate.
For the first edition of their work, The Big Book of Herbs, both authors received The Gertrude B. Foster Award for Excellence in Herbal Literature from the Herb Society of America. This new edition adds important species and includes updated nomenclature.
This is a revised edition of the Big Book of Herbs.
Hardcover With 145 Line Drawings.
604 pages.
$39.95 each.
---
When It Gets Dark: An Enlightened Reflection On Life With Alzheimer's
By Thomas DeBaggio

My father's latest tome is now available. The follow up to losing my mind takes the reader through the turbulent 60's into today. A journey through the past and present as told by a man living with a disease that destroys old memories and makes new ones nearly impossible but all the more precious for his loved ones.
Hardcover.
226 pages.
$24.00 each.
---
Losing My Mind: An Intimate Look at life with Alzheimer's
By Thomas DeBaggio

To tell the story of the disease that haunted him was quick and easy. He sat every day in a chair and typed, describing daily stumbles and shaking night awakenings, trying to understand the way Alzheimer's acted. Anger and bewilderment exploded as the words poured out day by day. A literary agent was enlisted and he quickly found a publisher, in this case one of Americas finest, The Free Press, a branch of the well known New York house of Simon & Schuster.
Hardcover.
256 pages.
$24.00 each.
---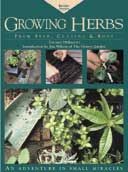 Growing Herbs from Seed, Cutting and Root
By Thomas DeBaggio

Growing plants from seeds is wondrous, but the real magic of the garden is the creation of new plants from pieces of stem and root. Tom's book contains advice and special methods to make this sorcery easier and more successful. Accompanying these propagation strategies are charts packed with information to help you schedule seed sowing so plants will be ready to transplant outdoors at the proper time. The book is filled with propagation techniques and strategies Tom developed over 20 years as a commercial herb grower, including transplanting and growing methods. The last chapter is devoted to the special care of yearling herbs. The book was the recipient of the Benjamin Franklin award, presented by the Publisher's Marketing Association to the best garden book of 1995 for excellence in editorial content and design.
Paperback Revised Ed.
103 pages.
$16.95 each.
---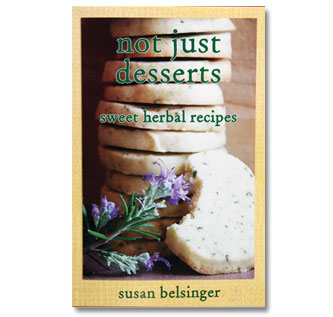 Not Just Desserts: Sweet Herbal Recipes
By Susan Belsinger

Although this book contains mostly recipes for desserts, it is called not just desserts because the recipes are much more than that. These sweet herbal recipes are simple, homey desserts-some traditional, others innovative--all of them are made delicious because of the addition of herbs. These recipes will inspire you to experiment and add more herbs to your cooking. Think of this as one big sweet herbal adventure. Once you have tasted some of these recipes you will agree that these are not just desserts!
Paperback W/ 70 Recipes And 40 B/w Photographs.
156 pages.
$14.95 each.
---