Happy Spring!
The greenhouses are now open for the Spring season.
Spring Hours:
(thru July 1, 2013)
Open 7 Days a week
Monday-Friday 10-6
Saturday 9-6 • Sunday 10-5
Note: We will be closed for the season after July 1, 2013.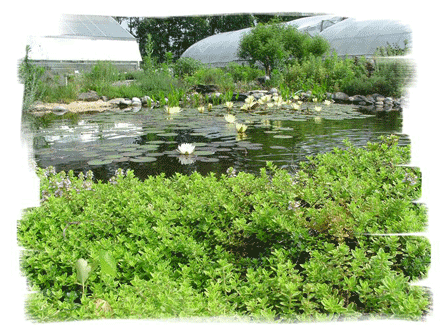 It is warm enough to safely plant Tomatoes as well as the more temperature sensitive crops such as Cucumbers, Okra, Basil, Peppers, and Eggplant. Keep an eye on the weather!
REMEMBER!
Basil, Peppers, and Eggplant may be stunted or produce poorly when exposed to temperatures below 50-55°F for too long. Tomatoes will slow down or produce poorly when exposed to too many nights below 40-45° F. Unless the plant dies, it is impossible to know whether damage, either temporary or serious, has occurred if planted too early. Eggplant and peppers are far more sensitive to cold than tomatoes and shouldn't be planted until temps are closer to 60°F.
We do not ship plants
We do not wholesale.
All plants and most items are for sale at the farm only. However, we offer a few of our top selling products
for sale on line.

Sign Up to receive the next catalog in the mail.
(Catalogs are printed and mailed approximately 1 week before opening day).
Download the catalog
Spring 2013
(1.2 Mb)
or
sign up
for the next edition.
To enjoy all the features of this site, be sure to have javascript turned on. The small amount of javascript is necessary to make Internet Explorer behave properly and adds some simple functionality in all browsers.